NAVTEK Deniz Teknolojisi A.Ş., the leading producer of innovative marine technology solutions, launched its most recent product, LAUTUS semi-autonomous unmanned water-cleaning drone in Tuzla, İstanbul.
LAUTUS is a fully electrical, "Zero Emission" marine debris cleaning vessel that uses solar PV power to clean the marine debris floating on and just below the water surface. It is perfectly fit for cleaning the floating debris in ports, canals, estuaries and other aquatic environments.
Thanks to its flexible modular design, LAUTUS can also clean oil spills, sea snots (marine mucilage) and smaller wastes such as other organic wastes by changing the collecting module. LAUTUS can accumulate the collected debris in a dustbin of 200 liters or 40 kg.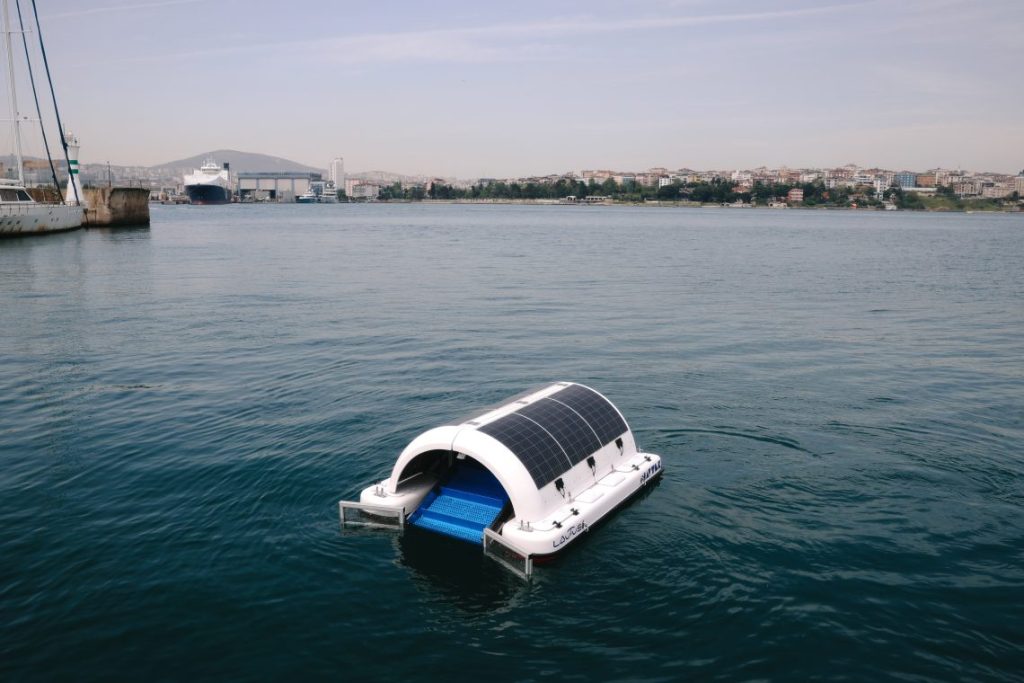 LAUTUS can be remotely controlled by means of a control station or a mobile application, thus reducing operational costs. The most distinguishing feature of LAUTUS is that it is primarily powered by integrated PV solar panels, which makes it a marine vessel with zero emission.
In addition, LAUTUS can be customized and equipped with different types of sensors for water quality monitoring/control and other purposes. The innovative modular minimalist design of LAUTUS minimizes maintenance costs and offers significant savings from OPEX.
The amazing appearance of LAUTUS will draw intense interest of children and operators and help raise public awareness for the environment.
In general, LAUTUS is a real "Zero Emission" marine debris cleaning vessel that helps improve and protect our sensitive living areas. Its silent operation will be far from disturbing the marine life and its sophisticated innovative design will make it an ideal solution for water quality monitoring/control.